The Best Value for Replacement Windows, Entry Doors, and Vinyl Siding in West Orange, NJ
Choosing the Best Replacement Windows for Your Home in West Orange, New Jersey
Did you know that replacement windows come in over a dozen shapes, styles, and sizes? Universal Windows Direct's line of replacement home windows is impressive when you're looking to upgrade the exterior of your home. There are a lot of different styles to choose from that will enhance your exterior, whether you're living in a Cape Cod, Ranch, or Tudor style home.
Considering the Style of Your New Windows
Selecting the right style of your new windows doesn't need to be difficult. Nearly any home in West Orange, New Jersey will look exceptional with the classic double hung. Double hung windows from Universal Windows Direct are engineered to open from both the top and bottom sash. This maximizes the air flow through your window, and they even tilt in for easy cleaning.
Universal Windows Direct also offers bay and bow windows for a dramatic touch to any home. These windows are large, while the bay window provides extra seating. If you're looking for a showstopper, look no further than the bay window.
Picture windows are one of the most popular replacement windows in West Orange. They expand the views of the outdoors and allow more natural light to pass through your home.
Make Your Windows More Energy Efficient
While the look of your windows is certainly important, you don't want to forget about their energy efficiency. UniShield® are some of the most efficient windows in West Orange, and they're only available at Universal Windows Direct.
What's so special about UniShield®? It all comes down to the innovative glass packages. There are four tiers to choose from, with the most popular option with homeowners coming in as UniShield® Plus. This glass package includes all of the modern bells and whistles for energy efficient replacement windows, including dual pane technology, argon gas between the glass panes, and a single coat of low-e glazing to protect your home from harmful UV rays.
UniShield® is designed to offer incredible value at a fair price. There is simply no need to turn to nationally-recognized window brands that overcharge customers for inferior products. UniShield® windows will help lower your utility bills without breaking the bank—and they're beautiful to boot. Get yours today by contacting us for a quote.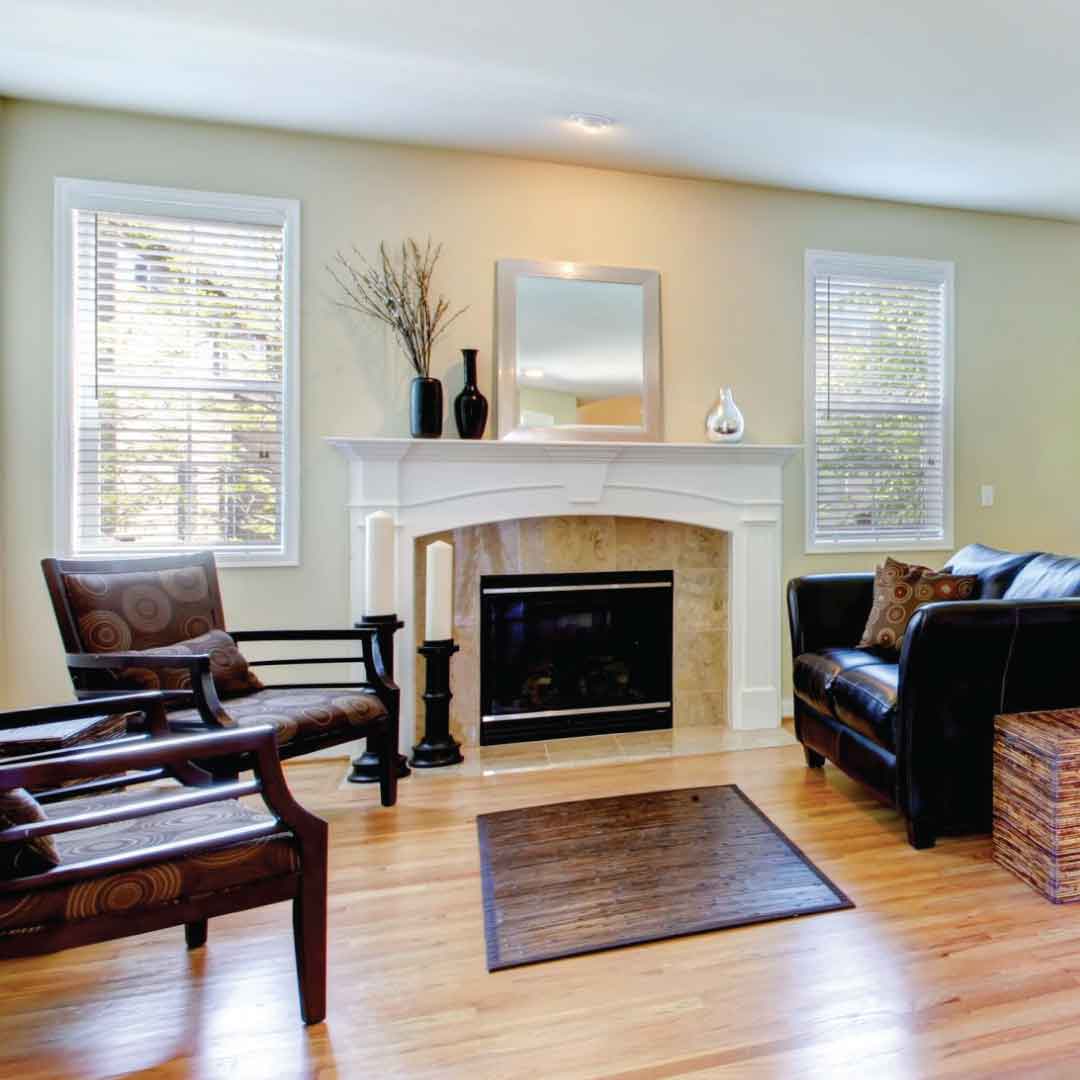 The Value of No-Hassle Siding in West Orange, New Jersey
Home maintenance is a big part of home ownership, and sometimes there is just no getting around certain chores. However, some homeowners in West Orange put more stress on themselves than necessary by dealing with outdated siding. Replace your home's siding today with new vinyl siding from Universal Windows Direct.
Old exterior poses a lot of problems, and it can be very high maintenance depending on its materials. For example, wood is a classic option but it also brings a lot of headaches along with it. You'll need to worry about upkeep on sanding, painting, and staining to keep it looking beautiful. However, there is also the trouble of dealing with potential rot if you don't tend to the wood enough.
When you choose vinyl for your exterior, you'll essentially have little-to-no hassle and maintenance requirements. This is one of the biggest reasons why vinyl is one of the most popular exterior options in West Orange—and not to mention the entire country.
What's Great About Vinyl?
The truth is that the efficiency and aesthetics of your vinyl ultimately depends on its quality. Top quality vinyl will last for around 20 years, giving you the best return on investment value. This helps your dollar stretch further and make every penny count for your new siding.
Not only does our UniShield® exterior offer a great ROI, but it is also highly resistant to aesthetic imperfections. While wood can easily chip and peel, this isn't the case with vinyl. Best of all, its color will remain bold to your home will look vibrant for years to come.
UniShield® has an array of colors to choose from that are inspired by nature, ranging from tans to greys and even blues and greens. No matter what look you're trying to achieve with your new exterior, you'll find everything that you need at Universal Windows Direct.
Now that you understand the aesthetic value of vinyl, it's important to pay attention to the thickness of your panels. UniShield® panels are .44"-.46" thick, which means that the structural integrity of the siding is built to last.
If you're in doubt that vinyl is right for you, we encourage you to contact us and take a look at our samples. Homeowners love UniShield® exterior from Universal Windows Direct, and you won't be disappointed with your decision.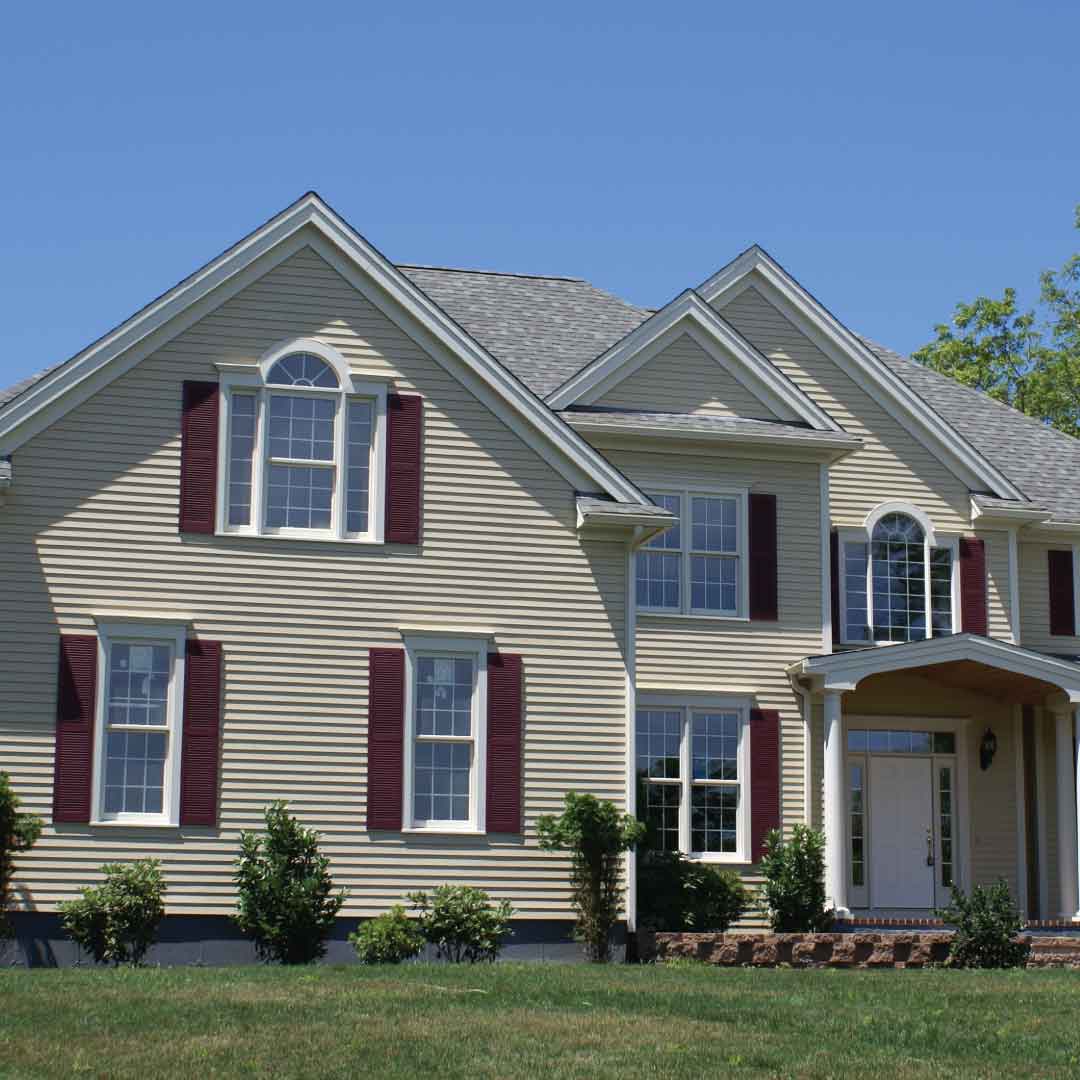 The Benefits of UniShield® Front Doors for Residents of West Orange, NJ
If you want to choose from a wide selection of front doors that can make your home in West Orange, New Jersey, more attractive, energy efficient, and secure, look to Universal Windows Direct. We offer a vast variety of entry doors for you to choose from, so we're sure you'll find the ideal doors for your specific needs and taste.
Made from the finest materials, our UniShield® front doors look stunning. Plus, we'll customize your new front door according to your specific preferences, so your home's entranceway will reflect your personal style. Some of the design options you'll get to choose from include:
More than a dozen different door styles
19 different paint colors and six woodgrain finishes
Many different hardware finishes
Matching transoms and sidelites
A diverse selection of decorative glass designs
Aesthetic appeal aside, our fiberglass front doors serve many practical purposes as well. For instance, their polyurethane cores, door-bottom weatherstripping, and adjustable thresholds will help insulate your home in West Orange, NJ, against outdoor temperatures and drafts, so you'll find it easier to reduce your heating and cooling costs. Our front doors also have a strong construction and well-engineered locks that will help protect your home against attempted break-ins. In addition to fiberglass doors, we also offer steel doors that have tough steel edges and reinforcing strike plates behind the wood strike jamb, which will provide the best possible security for your loved ones and belongings. In fact, our steel doors boast a Grade 40 security rating, the finest in the industry.
To learn more about our UniShield® front doors, contact Universal Windows Direct today. We'll gladly assess your existing front door and explain the many ways we can upgrade the entranceway of your home in West Orange, NJ.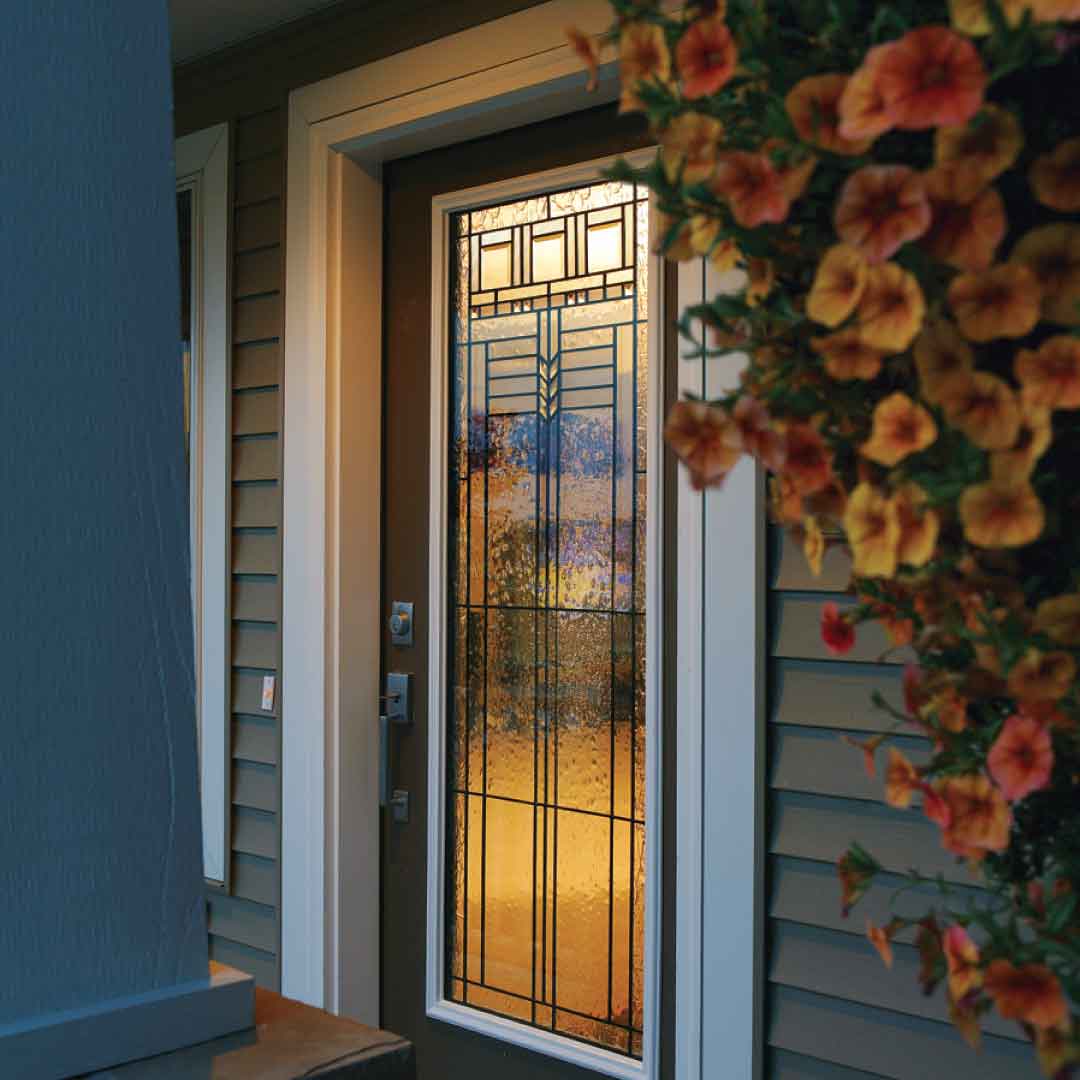 Get Estimate
Affordable Quality
If your home needs new replacement windows or entry doors, call or email us today to schedule a free estimate. Financing is available, with approved credit on all of Universal Windows Direct's affordable replacement windows or entry doors.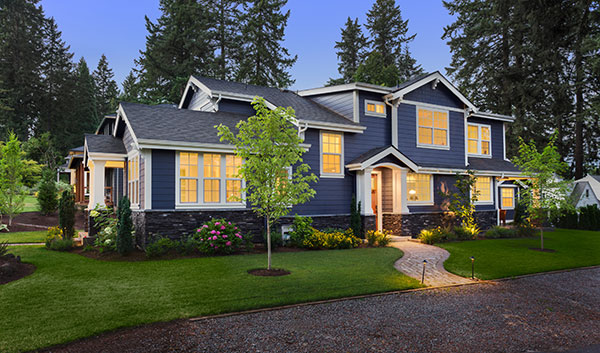 NJ's Top-rated Window and Door Company