The Best Value for Replacement Windows, Entry Doors, and Vinyl Siding in Piscataway, NJ
Enhance Your Home with Premium Replacement Windows in Piscataway, New Jersey
Piscataway is a beautiful community with homeowners who want the very best in terms of curb appeal and quality products. When you're upgrading the exterior of your home, replacement windows are one of the top picks for making your home look more inviting. The extensive line of aesthetic options from Universal Windows Direct allows homeowners to design custom home windows that are right on point with your personal style.
When you're ready to upgrade your home with new windows, here is what you can expect from Universal Windows Direct:
Universal Windows Direct has a beautiful collection of traditional and contemporary styles to enhance your curb appeal. One of the most popular window styles in the community is the double hung window. The double hung window stands the test of time and complements nearly any style home in Piscataway.
Another traditional option for home windows is the casement window. Casement windows crank out and open on the side with a hinge. They open wider than nearly any other window and look elegant in colonial style homes and more.
There are many other styles to choose from with Universal Windows Direct, including bay and bow windows, garden windows, and sliders. However, homeowners won't want to forget about the various vinyl colors and decorative glass options to add extra character to your home.
White is the most popular color for vinyl replacement windows, but there are many other options to explore. If you're looking for colors to warm up the exterior of your home, consider dark red or dark green. Clay is another great neutral color option if you don't want to stick to standard white.
In terms of decorative glass, prairie glass is a popular pick. This style originated in the US and uses the horizontal bands of your windows to mimic the prairie landscape. Prairie glass is simply beautiful for any architecture style, from cape cods to Victorians.
Don't forget about energy efficient options for your new windows. UniShield® from Universal Windows Direct can help homeowners save a substantial amount of energy over the years, especially if you're upgrading from single pane to dual or triple pane windows.
Homeowners can't go wrong with contacting Universal Windows Direct for a no-obligation estimate. Get in touch with us today.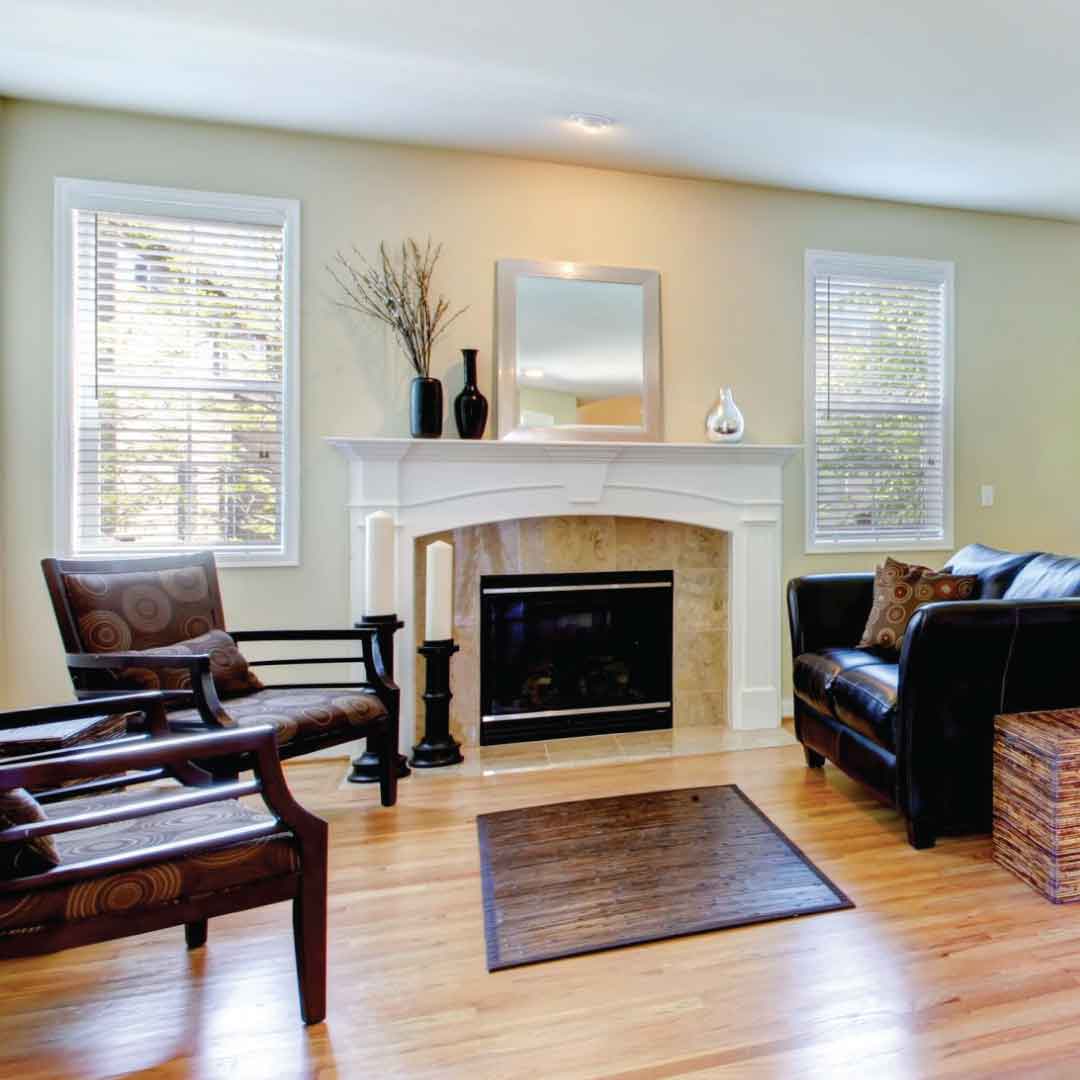 How Vinyl Siding Can Change Your Piscataway, New Jersey Home for the Better
When you take a tour around Piscataway, New Jersey, you'll see plenty of homes that use vinyl as their exterior. This popular choice has many advantages, and it's simply one of the best exterior options for changing the look and feel of your curb appeal. Here at Universal Windows Direct, our high-quality vinyl siding can truly transform your home from the inside out—and here is how UniShield® vinyl can change your home for the better:
Beautiful Curb Appeal
Imagine your home in an entirely different color with brand new siding. Doesn't your curb appeal look fantastic? The good news is that you don't have to just imagine a more beautiful home—you can have the real deal with UniShield® exterior from Universal Windows Direct. With new house siding, your home will always look as if you just gave it a fresh coat of paint the day before. Our siding panels are bright, vibrant, and look beautiful on your home for years.
Put Away Your Paintbrush
While it's true that your exterior will always look fresh when you choose vinyl, you'll be happy to hear that you don't ever have to pick up a paint brush. One of the downsides to wood exterior is that you must paint or re-stain the siding every several years to keep it looking fresh—which turns into hours of work.
Due to UniShield® exterior's impressive durability, there is no need to do much of anything to your new siding other than occasionally clean it. When atmospheric dirt begins to collect on your vinyl siding, you can simply make a 70/30 mixture of water and vinegar and wipe it away with a scrub brush.
The Look and Feel of Real Wood
If you simply can't live without real wood siding, we have good news for you. Vinyl is exceptionally flexible in terms of aesthetics. It can be engineered to mimic the look of real wood down to the details of the wood grain. Furthermore, homeowners can opt for UniShield® cedar shakes for an even more authentic look and feel.
As you can see, there are so many reasons to choose vinyl for your Piscataway home. Get a free in-home design consultation and quote from UWD today.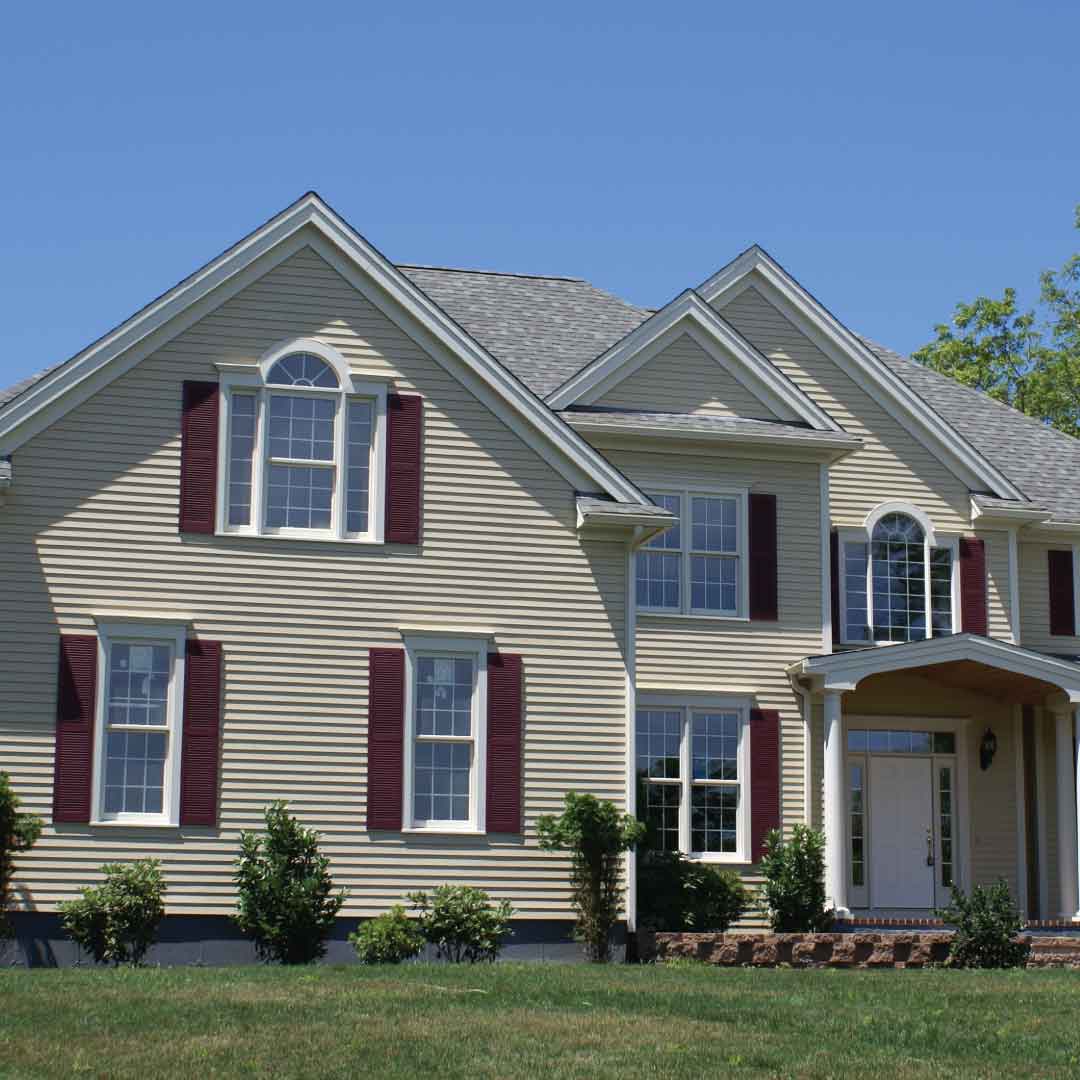 The Key to Choosing Front Doors in Piscataway, New Jersey
The choice of your new front door will make a major impact on your home in Piscataway. Whether you choose a style that's bold or understated, it's no secret that a new door can add personality and pizzazz to your curb appeal. When you're considering upgrading, there are a few key considerations that homeowners should keep in mind. Even though beauty is important, your door should be weather resistant and energy efficient—which will help you keep a handle on your utility bills.
As you're shopping around, here are a few things to keep in mind:
Material
The material of your new door plays a major role in its lifespan and performance. Two of the top materials are fiberglass and steel, which are both available at Universal Windows Direct. Fiberglass doors come with many benefits for homeowners, including beauty. They closely mimic the look of real wood, and they're perfect if you're yearning for a wood front door but don't want the hassle.
Another benefit of fiberglass over wood is that they won't shrink or warp due to weather. No matter how harsh the weather turns in New Jersey, you can always count on Fiberglass.
Steel is another top choice. This material is exceptionally durable and resistant to dents, dings, and scratches. They are low maintenance and excellent for adding an extra layer of security for peace of mind.
Energy Efficiency
The energy efficiency of your door is also an important consideration. Both steel and fiberglass doors from Universal Windows Direct are engineered with a polyurethane foam core. This core is the key to saving more energy and keeping your home more comfortable. Without this core, your new door would make your home feel colder in the winter and hotter in the summer.
Value
Did you know that a steel front door has one of the highest returns on investments in the home improvement industry? Homeowners can enjoy a ROI of up to 101%, which means you can make money by choosing to upgrade your Piscataway home with a steel door.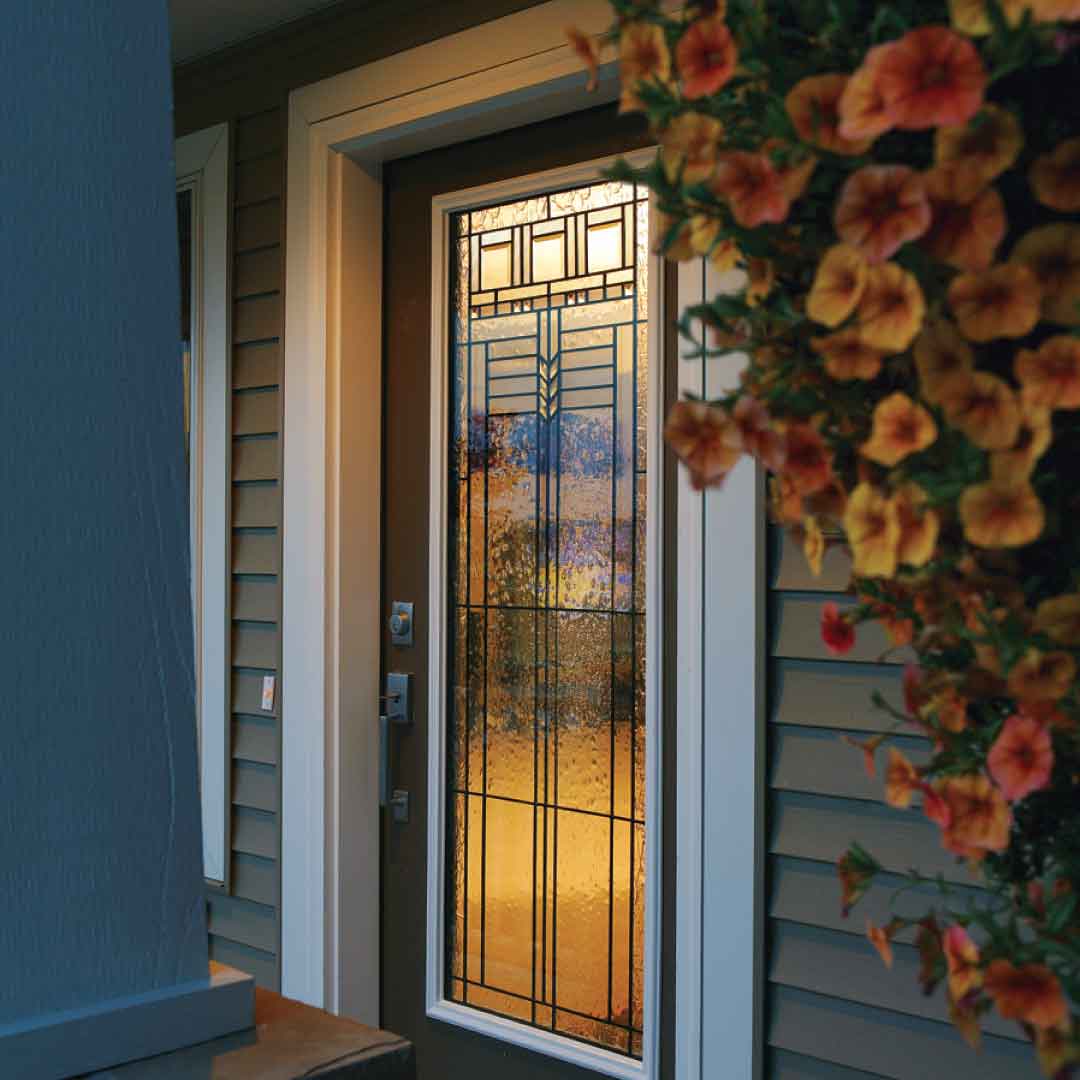 Get Estimate
Affordable Quality
If your home needs new replacement windows or entry doors, call or email us today to schedule a free estimate. Financing available on all of Universal Windows Direct's affordable replacement windows or entry doors.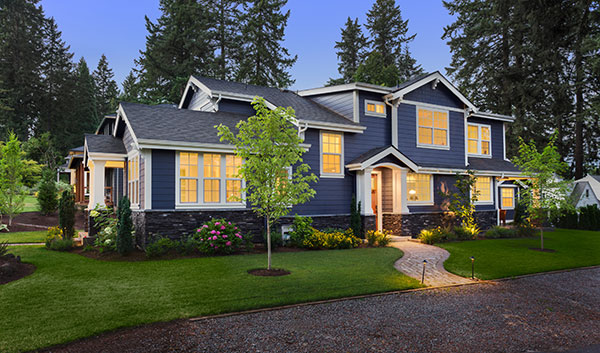 NJ's Top-rated Window and Door Company