The Best Value for Replacement Windows, Entry Doors, and Vinyl Siding in Edison, NJ
Maximizing Energy Efficiency in Your Edison, New Jersey Home with Replacement Windows
Whether we're in the midst of a heat wave or a snowstorm, it's no secret that the weather here in Edison, New Jersey can be quite unpredictable. When you're dealing with fluctuating seasons and temperatures, you need exterior components you can depend on to keep your home comfortable while saving you money throughout the year—and replacement windows from Universal Windows Direct will exceed your expectations from every angle.
The Key to Saving Energy in the Home
Reducing the costs of your monthly energy bills doesn't happen by chance. The truth is that you need to choose energy efficient windows that are designed to prevent energy from escaping your home. Otherwise, your investment will cost you a lot more money and hassle than expected.
How does an Edison homeowner ensure that your energy bills don't deplete your bank account? One way is to choose replacement windows such as UniShield®. UniShield® is available exclusively at UWD, and its energy efficiency is simply second-to-none.
What Makes UniShield® Exceptionally Efficient?
When you're searching high and low for replacement windows that save you energy, you'll end up with a lot of dead ends. However, UniShield® uses today's top energy-saving features to maximize efficiency in the home.
For example, many homeowners choose UniShield® Plus for their new upgrade. This is an affordable yet efficient window that can make a difference on your utility bills. The UniShield® Plus package includes dual pane technology, argon gas between the panes, and a single coat of low-e to reduce UV rays from fading out your carpet and furniture.
When you want to get the most out of your new investment, consider a window such as UniShield® Premium or Supreme. These glass packages are equipped with krypton gas between the panes in place of argon—which is denser than its argon counterpart.
Furthermore, UniShield® Premium and Supreme also uses triple pane glass. Not only is this option excellent for energy savings, but it will also help block outdoor noise from entering your home.
When you choose UniShield® from Universal Windows Direct, you simply don't have anything to lose. If you're replacing severely outdated or single pane windows, you can even save up to $465 per year on your utility bills. If you're ready to get more for your money with this exterior upgrade, get in touch with Universal Windows Direct to learn more.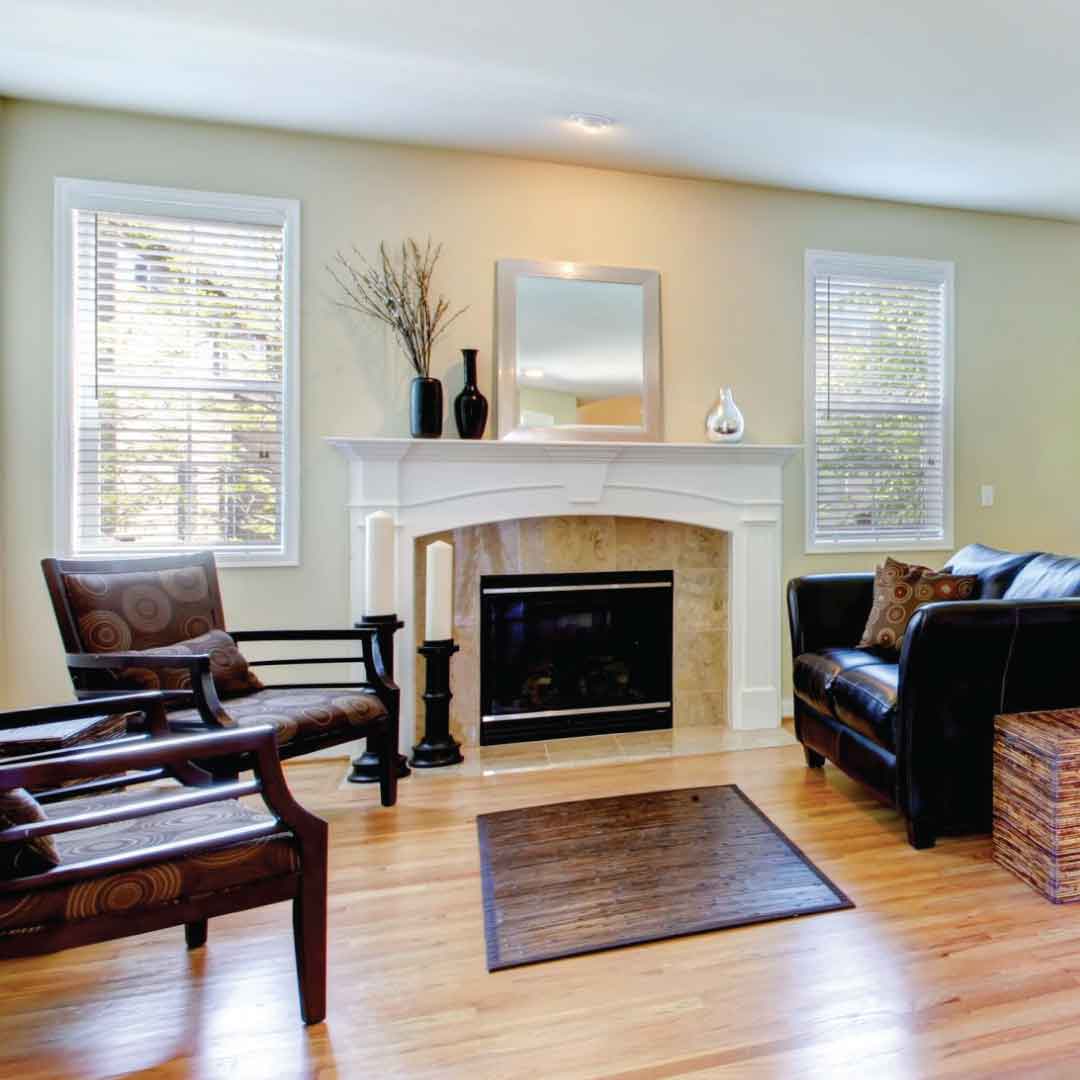 Exceptional Upgrades for Quality Entry Doors in Edison, New Jersey
New entry doors are an easy yet effective way to improve your home in Edison, New Jersey. While a new door may feel like an understated approach in terms of exterior upgrades, this couldn't be further from the case. Your front door adds security to your home, beauty to your curb appeal, and keeps more money in your bank account.
If you've considered upgrading your exterior door, there is simply no better time than now. Here are the most modern options for entry door upgrades and how they can enhance your Edison home from the inside out:
Hardware Built for Beauty and Security
Although your door's hardware is primarily built for security, why not get the best of both worlds by combining function with style? This is what homeowners can expect when choosing quality entry doors from Universal Windows Direct. With finishes ranging from nickel to brass, you're sure to find the right hardware finish to complement your new front door.
Furthermore, there are numerous options available for security. The classic deadbolt is sure to keep your home safe and secure, while the touchscreen deadbolt option continues to grow in popularity. This option is convenient for offering keyless entry while keeping your family safe.
Quality Materials for a Better Front Door
You can't have a great front door without quality materials. The material of entry doors can truly make or break its value, quality, and appearance. That's why Universal Windows Direct offers two of the best materials for front doors on the market: steel and fiberglass.
These trending door materials are a popular pick with Edison homeowners for good reason. Both options are resistant to aesthetic blemishes and highly flexible in terms of style. Fiberglass can be engineered to look like quality wood doors but without the high price tag. Steel doors are excellent options for enhanced security, but they also offer custom design options to boost your curb appeal.
Don't forget that your front door can also lower your energy bills. UWD engineers exterior doors with a 2" thick polyurethane foam core. This core adds extra insulation while preventing energy loss, which directly impacts your energy bills.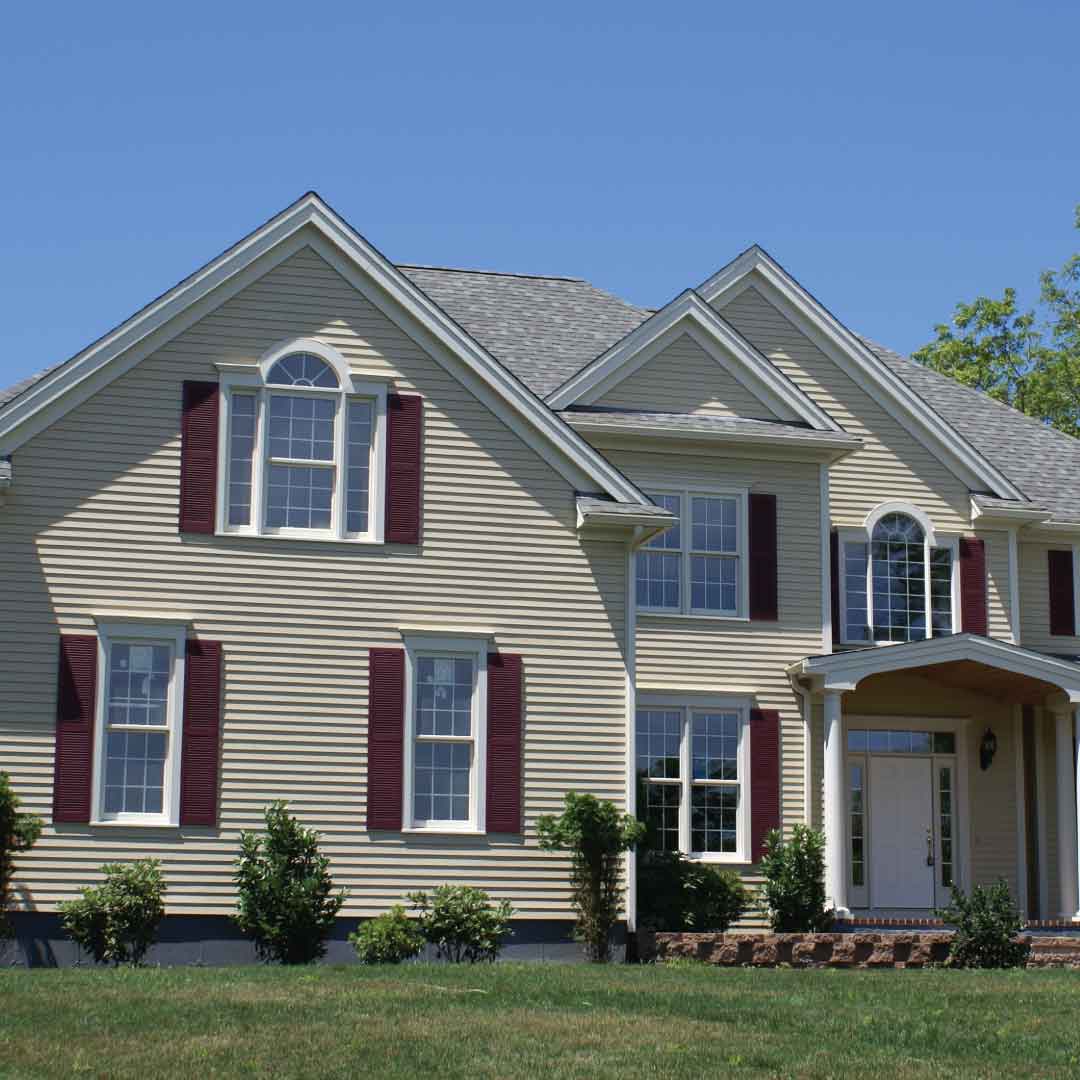 Getting Started with Upgrading Your Home Siding in Edison, New Jersey
Installing new home siding on your exterior can be a long and complex process. The good news is that Universal Windows Direct helps countless homeowners here in Edison every year with upgrading their exterior, and we strive to offer premium products at affordable pricing that every homeowner is bound to love.
If you don't know the first thing about upgrading your exterior, here is how to get started:
Why Should You Upgrade Your Siding?
It's no secret that new exterior is a major upgrade. It makes a big impact on your home, but it can also take quite a hit on your bank account. Carefully consider the reasons why you're upgrading your exterior so you can be sure that you're getting the best bang for your buck.
For example, some homeowners here in Edison upgrade their home siding for a new look and feel. UniShield® siding from Universal Windows Direct is an excellent option for this purpose. This line offers an extensive selection of aesthetic options, including impressive color hues inspired by nature. Homeowners can also opt for additional enhancements to give your curb appeal a boost such as vinyl cedar shakes and scallops.
Other homeowners choose to install new exterior to reinforce the structural integrity of their homes. UniShield® siding is the perfect solution for this as well, seeing as that its engineered with panel thickness of up to .46". The key is to select siding that is more structurally sound than builder grade, and that's exactly what you'll find with UniShield®.
What Can You Expect When Choosing UniShield® Siding?
Homeowners who upgrade their exterior with UniShield® experience a variety of benefits. First, you can enjoy a return on investment of up to 70%. This is great news for those who plan to put their homes on the market or simply want to increase the value of their homes.
Furthermore, you can also enjoy a significant upgrade in curb appeal. UniShield® siding is top-of-the-line and won't peel, warp, or crack from the elements. Best of all, our professional installation team ensures that your siding is installed with expert precision, leaving no stone unturned with craftsmanship.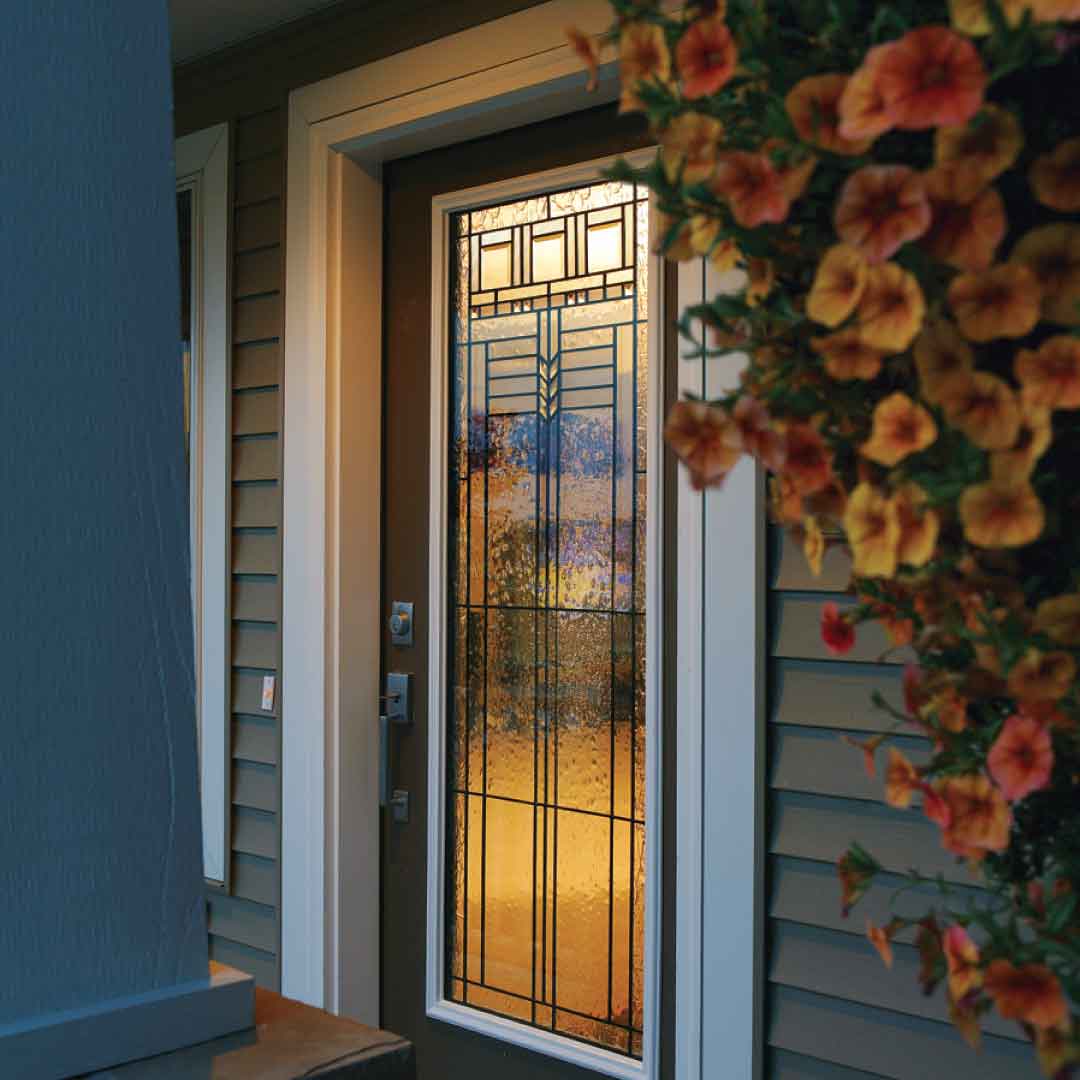 Get Estimate
Affordable Quality
If your home needs new replacement windows or entry doors, call or email us today to schedule a free estimate. Financing available on all of Universal Windows Direct's affordable replacement windows or entry doors.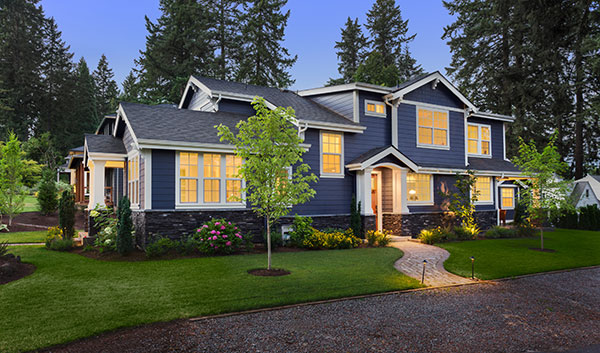 NJ's Top-rated Window and Door Company